Daraz New Logo – Daraz Got No Chill With Rebranding
Daraz Group founder and CEO Bjarke Mikkelsen say the announcement will be an exciting step for the business. "With Daraz growing significantly over the last seven years and taking the next step, it's a great opportunity to show how we can evolve our brand, shift gears as a business, and dramatically improve our customer experience."
The main change is the new icon or Logo representing the package that symbolizes the e-commerce platform's physical connection between the small and medium business vendor and the customer.
Download Daraz New Logo Vector
So, in this regard, Daraz contacted UK based agency to design a logo in a creative way for Daraz. But this agency scammed Daraz. The agency delivered the Logo to Daraz using a free stock vector by changing its color rather than any creativity.
This move from the agency is unprofessional because it breaks the professional rules of conduct. If you cannot do your assigned work, you should not just leave and talk to your client about it, but in the case of Daraz, the UK-based company has not provided them what they have to deliver as per professional ethics.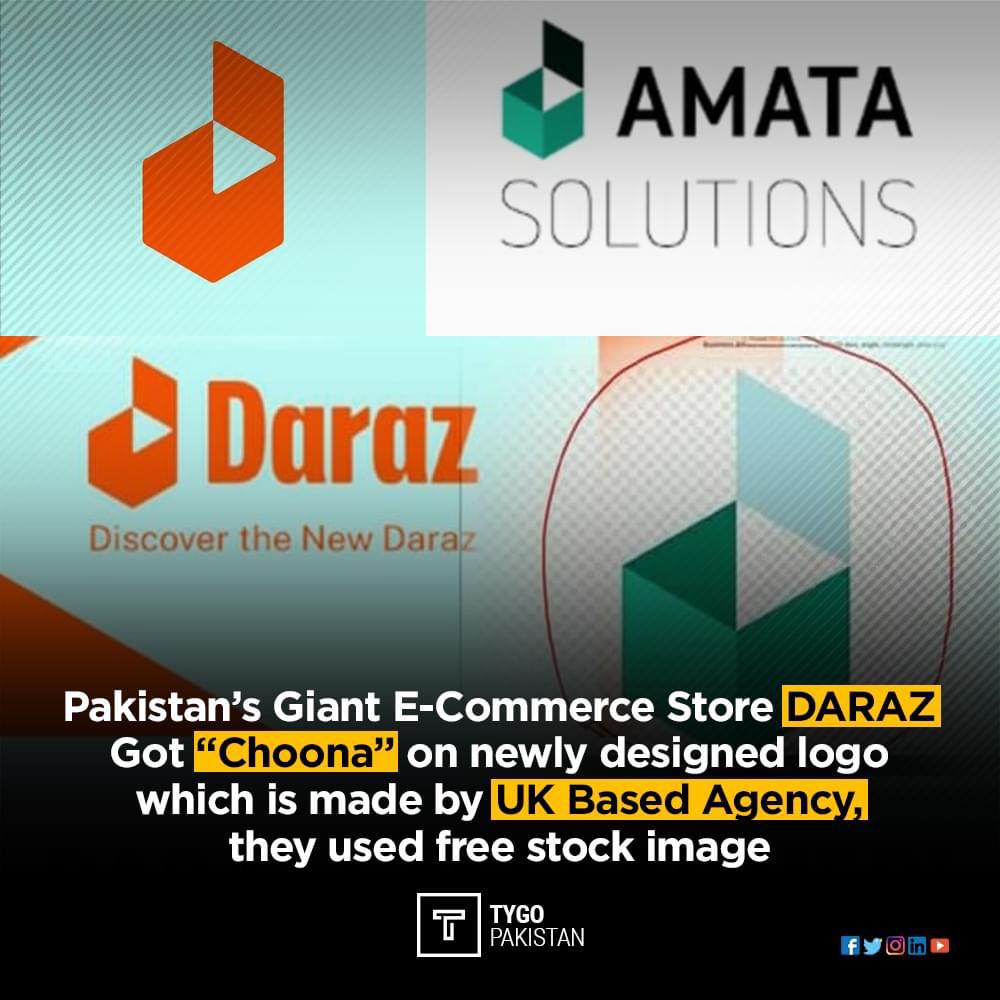 Tygo Pakistan shared the post by saying. Daraz New Logo Copy
So, to avoid such kinds of scams, please get in touch with Vectorseek.
Vectorseek.com is a platform to help peoples who want to get logos with creativity. Because Logo is the primary tool and the first impression of any business or brand. A good logo is an essential part of the marketing for any business. It must be memorable. So, VectorSeek is the solution to this problem.